Children Medical Care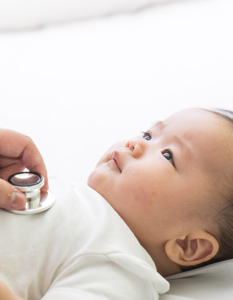 Here at the clinic, the children are loved. The resident doctors have a natural affinity for these young ones and they are loved by them in return. They see a wide range of children's medical problems and assist their parents to treat them and alleviate their concerns. The doctors provide a listening ear, prompt concise medical treatment, and sooth the worry of many a parent about their precious little ones. They also provide personal baby and children vaccinations and assess their developmental assessments.
Their experience come from managing loads of children daily as part of the clinic's holistic care.
They also collaborate with their wide network of specialists if junior needed tertiary advice and follow up care. They work hand in hand together to ensure that the little ones are managed seamlessly and holistically.
Their specialties lie in the ear, throat, nose complaints of these little ones, together with their allergic conditions like asthma, eczema, bronchitis and allergic rhinitis.