Products
Derma-Rx Max-C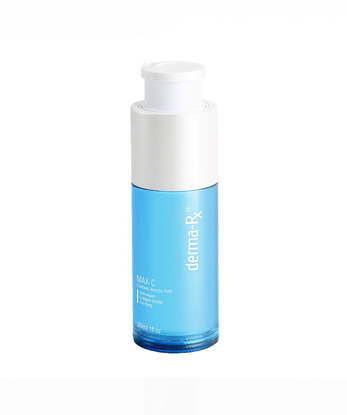 SKIN TYPE
All skin types
DESCRIPTIONS
Max-C is a potent anti-oxidant formula based on the highest possible stable concentration of Vitamin C. It counteracts free radicals, encourages collagen and elastin production to control adverse effects of photo-damage, including wrinkling, sagging and other symptoms of premature skin aging.
DIRECTIONS
Please shake bottle before use. Apply a thin layer onto the face, neck and upper chest area. Use before makeup or sunscreen during the day; and before other Derma-Rx products during the night, or use as directed by your Derma-Rx skincare professional.
INGREDIENTS
Water, Sodium Ascorbyl Phosphate, Magnesium Ascorbyl Phosphate, Cellulose Gum, Phenoxyethanol, Ethylhexylglycerin.