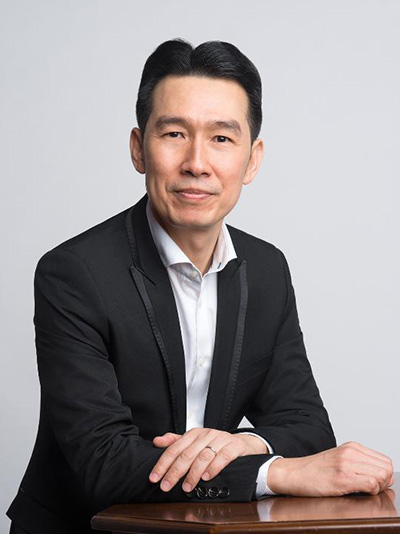 Dr. Chua Kok Keong
Dr. Chua Kok Keong – graduated from the National University of Singapore (NUS) in 1994 with an MBBS (Bachelor of Medicine, Bachelor of Surgery) degree. He completed his 6 years hospital training at the end of 2000 and embarked on his private medical career. In 2001-2008, he was a partner in an established group practice before venturing out to create his own clinic. To date, he has started two medical clinics and through them, he strives to love his patients and serve their needs. In this spirit of improving himself constantly, he pursued and obtained his:
1. GDFM (Singapore), Graduate Diploma of Family Medicine in 2002 and
2. Graduate Diploma of Dermatology (Singapore) in 2017.
He has a passion for children's medical care and sees many in his clinic daily. His expertise lies in the ENT (Ear, Nose, and Throat), respiratory and immunological complaints of many of his little patients and in managing the anxieties and frustrations of their parents. His experience comes from managing many children daily as part of the clinic's holistic care.
His passion for skin care compelled him to pursue a diploma course in dermatology and upon graduation, has guided the clinic also into the realm of dermatology and the use of lasers for pigmentation and rejuvenation.
He also works with the National Skin Centre(NSC) and plays a part in the management of their patients.
Friendly and charming, Dr Chua is liked by both old and young alike.
Besides working in his clinic, he is an avid runner and takes time out to be involved in church work and also volunteers at HealthServe, a non-profit organisation looking into the welfare of migrant workers.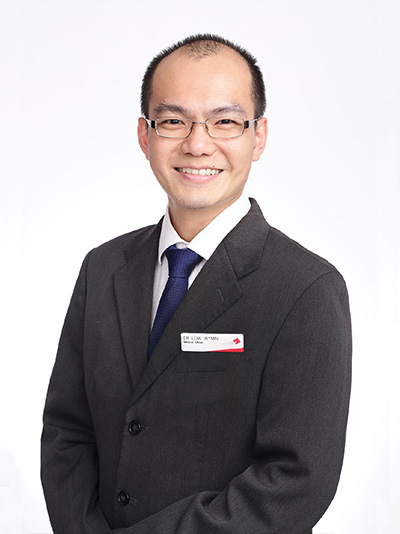 Dr. Low Wymin
Dr Low Wymin graduated from the National University of Singapore in 2005 with an MBBS (Bachelor of Medicine, Bachelor of Surgery) degree. He completed a 3-year Master of Family Medicine post-graduate degree while serving his bond, rotating through a wide range of postings including adult and children's emergency departments, geriatric care, psychiatry, and obstetrics and gynaecology. This training has enabled Dr Low to provide holistic care to cater to the various needs of his patients across all age groups.
Venturing into private practice in 2011, Dr Low worked in various hospital emergency departments, private clinics, and an aesthetic laser clinic, before joining Dr Chua's Family Clinic as a partner in 2012.
Passionate about giving back to society, Dr Low continues to render his service to a public hospital's emergency department up till today, and has also helped in the setup of a nursing home. He has also served as a tutor to doctors undertaking the Graduate Diploma in Family Medicine Course since 2011.