Our Friendly, Caring Doctors Await You at
In our clinic, we believe in a one-stop, personalised and family orientated environment where we strive to
meet all your medical needs
Learn More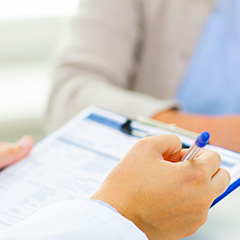 Book an
Appointment
Book Now
Mobile Health
Screening
Leare more
Chronic Medicine
Delivery
Learn more
We Have a Special Interest in
Testimonials
Sharon Lee W Y,
47 yr old Homemaker
Dr Chua Kok Keong is an excellent family doctor who.. through all these years never fails to go the extra mile in giving us the best attention & treatment. We are grateful for his personal touch.. To us, he is undoubtedly a very warm, caring and compassionate doctor.. His diagnosis is excellent and is able to treat every ailment with ease. We are very fortunate to know Dr Chua whose friendly, sincere and cheerful approach has touched our lives.
Mohamad Baseri,
41 yr old On weight loss programme
Previously, I kept feeling lethargic and fell sick very easily because of my work demand. It was until Dr Chua recommended me this weight loss program and I decided to give it a shot.
It was through this program, i lost 8kg in 1.5 month. I realised I was more energetic after shedding some weight. I would strongly recommend it!
Lai Foong Chiao,
47 yr old,
Profesional On laser rejuvenation
I have freckles since young and had never thought that any one day they will disappear. But after Dr Chua introduced me the laser treatment from his clinic, my dream came true. After about 5-6 sessions, my spots reduced significantly and my complexion has improved and toned out evenly. I am much more confident now without makeup. Thank you very much Dr Chua!